| | | | |
| --- | --- | --- | --- |
| | | Byte - The Bulletin | |
Interesting stuff, quick read
28th July 2020
| | |
| --- | --- |
| | See it to know it |
DRDO's 'Dare to Dream 2.0' Challenge
DRDO has launched its innovation contest 'Dare to Dream 2.0' on the 5th death anniversary of former President & noted scientist Dr APJ Abdul Kalam.
It is a scheme to promote the Indian innovators and startups for innovations in defence and aerospace technologies. Here's more about it:
a. It's an open challenge to promote the innovators and startups of the country.
b. It's being launched for emerging technologies to promote the individuals & startups for innovation in defence and aerospace technologies for 'Atmanirbhar Bharat'.
c. The winners will be decided after due evaluation by an expert committee.
d. Award money, up to ₹10 lakh for startup and ₹5 lakh to individual category, will be given to the winners.
e. Further information will be available on DRDO website soon.
| | |
| --- | --- |
| | Lemon bytes |
| | |
| --- | --- |
| | The Mongolian Navy consists of one small tugboat and seven men. |
| | |
| --- | --- |
| | Falling coconuts kill more people than sharks. |
| | |
| --- | --- |
| | #Tourism |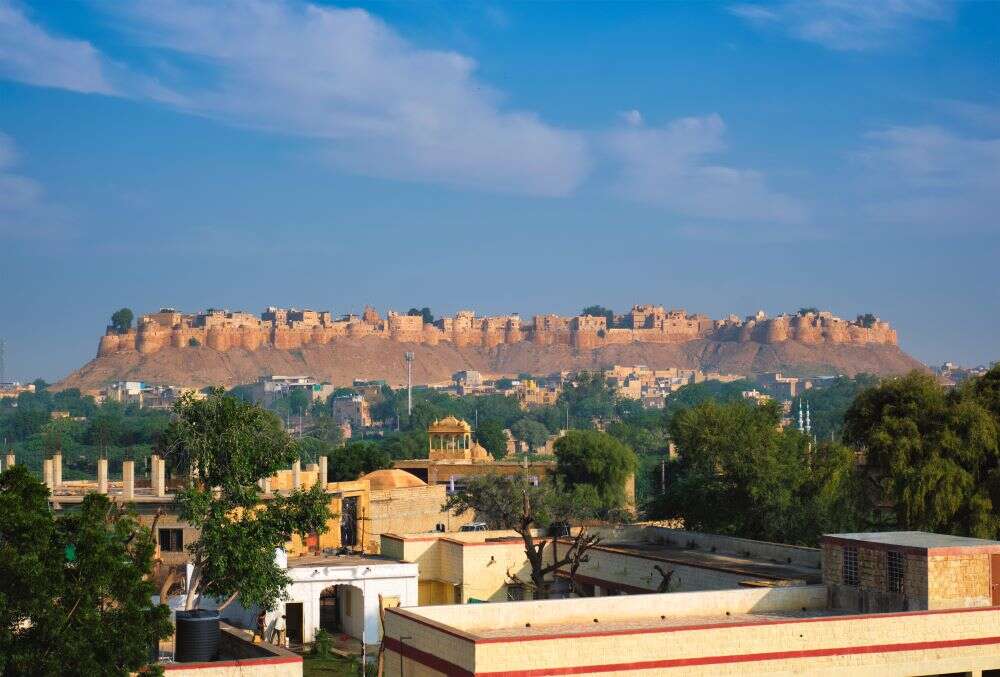 India's only living fort

As per the records, there's a fort in Rajasthan where thousands of families have been living inside the magnificent desert fortress without paying a single penny. The fort was built by King Rawal Jaisal in 1156, and is known as the famous Jaisalmer Fort. Also, a UNESCO heritage site, it is, reportedly, the only living fort in the world. It is called a living fort, because unlike other forts that were converted into luxury hotels or were abandoned, the Jaisalmer Fort is standing tall till today and as per records, 4000 progenies of the castle's earliest inhabitants still live inside its fortified walls, and have been earning their livelihood via tourism. The fort has 99 bastions, and is 250 ft tall; the walls are made from yellow sandstone bricks, and the roofs are covered with 3 ft mud to keep the interiors cool when the temperature soars. Another interesting feature about this fort is its environment-friendly architecture, complete with jaalis (perforated stone) and jharokhas (enclosed balcony) in the houses, which allow wind to pass smoothly.
| | |
| --- | --- |
| | #GenZ |
World's youngest Poet
Four year old Nadim Shamma-Sourgen is all set to become one of the youngest poet & author to get a book publishing deal.
In a TV interview, he said "I feel happy that my poems will be in a book. When my poems are in a book, can I please have a copy?" 😂😍 Here's a sample poem by the little man.
Take our gloves off
Take our shoes off
Put them where they're supposed to go.
You take off your brave feeling
Because there's nothing
to be scared of in the house.
On a parting note...

"Pursue your goals even in the face of difficulties, and convert adversities into opportunities." ~ Dhirubhai Hirachand Ambani
share with friends
By
Lemonop
· 529, 9th Main, Opp. club exit gate, Indiranagar, Bengaluru 560038