| | | | |
| --- | --- | --- | --- |
| | | Byte - The Bulletin | |
Interesting stuff, quick read
28th April 2020
| | |
| --- | --- |
| | See it to know it |
They stayed for 28 days to make raw PPE materials inside a factory to fight Covid-19.:
Not just an opportunity to sell so much more of their product but also do good in the process - a bunch of 43 odd guys worked 28 straight days (& stayed) in a factory to produce material for PPE during the COVID crisis. They went home Sunday after each working 12-hour shifts all day and night for a month straight, producing tens of millions of pounds of the raw materials that will end up in face masks and surgical gowns worn on the front lines of the pandemic. They are the real #CoronaWarriors
| | |
| --- | --- |
| | Lemon bytes |
| | |
| --- | --- |
| | Guinness Book of World Records holds a world record as the best-selling copyrighted book of all time. |
| | |
| --- | --- |
| | Politicians mix up Slovakia & Slovenia so often that embassy employees meet every month to exchange wrongly-addressed mail. |
| | |
| --- | --- |
| | #Cricket |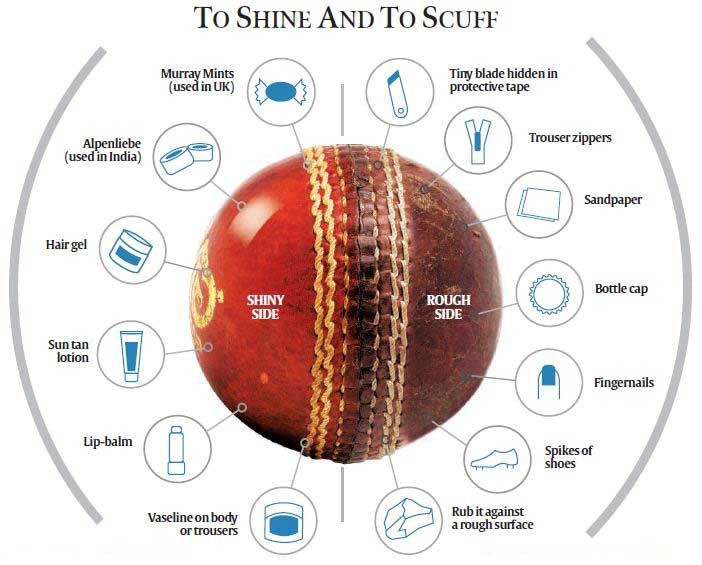 Image source: indianexpress.com
Cricket to consider legalised ball-tampering in wake of coronavirus

Ball-tampering is a serious crime in Cricket. Only sweat & saliva were allowed to "shine" the ball for better swing results, but now with the coronavirus situation & saliva being a big danger, cricket is considering legalizing some forms of ball tampering. 😳 The two major groups likely to discuss the issue before cricket returns are the ICC cricket committee, set to meet via video conference in late May or early June, and also the MCC's world cricket committee.
| | |
| --- | --- |
| | #HackASat |
Image source: techcrunch.com
The US Air Force wants you to hack its satellite in orbit.
US Airforce is doing a programme called "Hack-a-Sat" where it is inviting hackers & security experts to hack into a satellite. Yes, a real orbiting satellite, hovering miles above the earth's surface. "Our plan was to use a satellite that had a camera and to see if the team would be able to turn the camera to face the moon. It would be a literal moonshot" said Will Roper, assistant secretary of the Air Force for acquisition, technology, and logistics. As much as they hope that the hackers succeed in hacking the satellite, Roper said the event was as much about finding and fixing vulnerabilities as it was about "shocking our system" so that the Air Force changes how it thinks about security.
On a parting note...

"It is during our darkest moments that we must focus to see the light." ~Aristotle
share with friends