| | | | |
| --- | --- | --- | --- |
| | | Byte - The Bulletin | |
Interesting stuff, quick read
25th Aug 2020
| | |
| --- | --- |
| | See it to know it |
India's largest paint company was born after British banned imports.
In 1942, when thousands of Indians were writing a glorious chapter in India's freedom struggle through the civil disobedience movement, four friends in Bombay (now Mumbai) were setting up a paints manufacturing company in a tiny garage. The idea was born after the British placed a temporary ban on importing paints, which left the country with very limited options — it was either Shalimar Paints or expensive foreign brands. So, Champaklal Choksey, Chimanlal Choksi, Suryakant Dani, and Arvind Vakil decided to enter a less explored territory and translate their ambitions into reality with 'Asian Oil and Paint Company Private Limited'. Whether it was its first-ever TV commercial in 1984, a premium product in the early 90s or establishing call-centre operations and a website as early as 1998-99, Asian Paints has always stayed ahead of time by anticipating the future trends. The company has also not shied away from exploiting social media fervour, and has millions of followers over Facebook, Twitter and YouTube combined. In 2004, Asian Paints made it to the list of Forbes Best Under a Billion companies in the world and was even conferred With 'Sword of Honour' By the British Safety Council. Of the few companies that began before independence, Asian Paints has managed to stay relevant to this day. Not just that, it has also become one of the most sought-after companies across the world.
| | |
| --- | --- |
| | Lemon bytes |
| | |
| --- | --- |
| | Interpol began in 1914 when legal professionals from 24 countries got together to discuss catching fugitives. |
| | |
| --- | --- |
| | The first ever 3D film was released in cinemas in 1922. |
| | |
| --- | --- |
| | #IITBombay |
IIT-Bombay graduate's 3D avatars received degrees in VR convocation

In the wake of COVID-19 pandemic, IIT-Bombay held a virtual convocation for its graduating students. However, this virtual convocation was unlike any other being held in India this year. India's top-tech school created 3D avatars of graduating students receiving their degrees during a virtual convocation.
| | |
| --- | --- |
| | #Memes |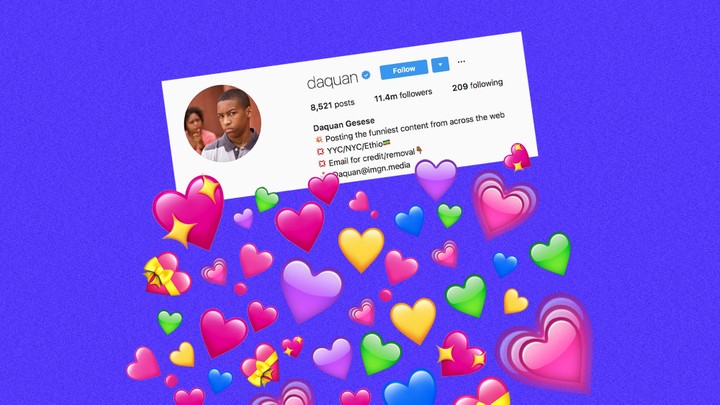 From a meme account to modern media conglomerate
An interesting short story by Lemonop's CEO Swaroop Chand
Modern day media empires have meme based content properties. One such company, IMGN Media along with its flagship account "Daquan", that has over 15.5M followers, got acquired by Warner Music Group for $85M. It is not only a huge acquisition of a meme media company, but also an interesting business strategy — where Warner Music is cutting out the middle man (social media influencers) to directly reach Gen Z & Millennial audience. P.S. Daquan was created by an anonymous teenager from his bedroom in 2014.
On a parting note...

"Don't be distracted by criticism. Remember--the only taste of success some people get is to take a bite out of you." ~ Zig Ziglar
share with friends
By
Lemonop
· 529, 9th Main, Opp. club exit gate, Indiranagar, Bengaluru 560038