| | | | |
| --- | --- | --- | --- |
| | | Byte - The Bulletin | |
Interesting stuff, quick read
21st July 2020
| | |
| --- | --- |
| | See it to know it |
6-year-old 'honorary World Champ'
Bridger Walker, a heroic six-year-old boy, required 90 stitches at his cheek after he was bitten in the face while trying to save his little sister from an onrushing dog. The heroic boy has been named "honorary world champion" by the World Boxing Council. The WBC, which count heavyweight Tyson Fury among their champions, said they were honoring the youngster for his actions of bravery that "represent the best values ​​of humanity." Picture of Briger's hugging his proud sister has gone viral. His aunt Nicole Walker posted to Instagram telling of the horrific moment a dog charged at the pair as they were out playing in their native Wyoming.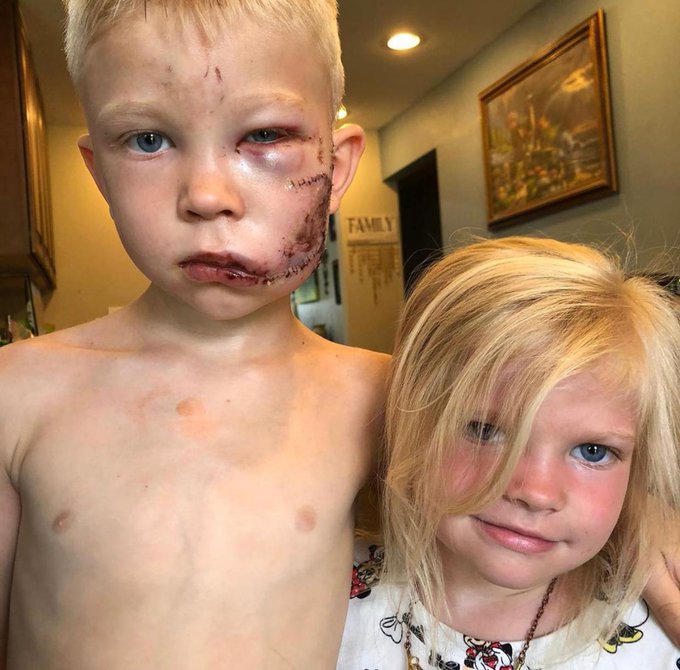 | | |
| --- | --- |
| | Lemon bytes |
| | |
| --- | --- |
| | The U.S. government has an official plan for a zombie apocalypse. |
| | |
| --- | --- |
| | If you're shot by a sniper, you'll be dead before you hear the gun. |
| | |
| --- | --- |
| | #Pivot |
Queen Elizabeth II sells gin.

Queen Elizabeth II is selling gin made from leaves found at the back of Buckingham Palace as cash from tourists visiting her residences has plunged. Royal Collection Trust, a department of the Royal Household, launched a premium small-batch London dry gin for sale in its shops on Monday, infused with bay and mulberry leaves found in her back garden. It comes days after it was reported revenues from tourists visiting her homes were wiped out by the coronavirus pandemic, causing an £18 million ($22 million) black hole in the finances. Up to 250 workers have been offered voluntary buyouts, according to The Sun newspaper. Selling at £40 ($50) a bottle, the Buckingham Palace gin will help bolster the royal finances. All profits from sales of the gin go to the Royal Collection Trust, which is a registered charity, and will help fund the care and conservation of the Royal Collection, the trust said in a statement. The Royal Collection is among the largest and most important art collections in the world, and one of the last great European royal collections to remain intact.
| | |
| --- | --- |
| | #Emoji |
World Emoji Day
Emoji's were first created by Japanese artist Shigetaka Kurita in 1999. Japanese mobile carrier, NTT DoCoMo, originally used emojis created by him to deliver weather reports to its pager users. Kurita created a set of 176 emojis (pic below) as part of team DoCoMo. New York's Museum of Modern Art (MoMA) acquired the original design & has them displayed as a wallpaper. Also, the Oxford Dictionary Word of the Year 2015 was: 😂 yes, the 'Face With Tears of Joy' emoji. For the first time an emoji was chosen & it was the most used emoji of that year.
On a parting note...

"Intelligence plus character-that is the goal of true education." ~ Martin Luther King Jr.
share with friends
By
Lemonop
· 529, 9th Main, Opp. club exit gate, Indiranagar, Bengaluru 560038