| | | | |
| --- | --- | --- | --- |
| | | Byte - The Bulletin | |
Interesting stuff, quick read
19th May 2020
| | |
| --- | --- |
| | See it to know it |
Hacked calculator for cheating
High schools & colleges despite limiting gadgets into an exam allows calculators if math is involved. YouTube's Neutrino realized that the small solar panel in his Casio fx-991MS scientific calculator was roughly the same size as a tiny OLED display, which looked like a solar cell while it's off. The HACK: A small magnet hidden in a pen cap or under a pencil's eraser triggers a simple red switch which turns the display on, while a more sensitive hall-effect sensor, which can detect the strength of a magnetic field, allows menus to be navigated, items to be selected, and content to be scrolled using a series of short, long, and even multiple taps on the top edge of the calculator. The execution here is remarkably clever, although the time can be spent actually studying, according to your parents.
GIF source: youtube
| | |
| --- | --- |
| | Lemon bytes |
| | |
| --- | --- |
| | Honey does not spoil. You could feasibly eat 3000 year old honey. |
| | |
| --- | --- |
| | The ashes of Fredric Baur, creator of the Pringles Can was buried in an original flavor can. |
| | |
| --- | --- |
| | #HomeDelivery |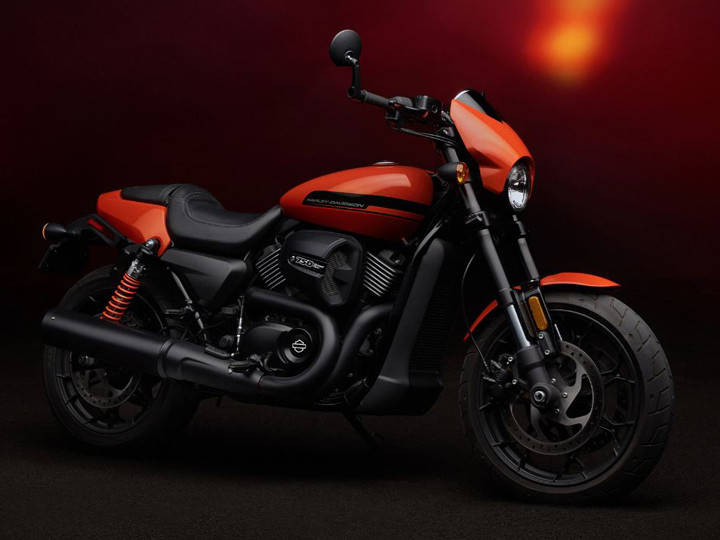 Image source: zigcdn.com
Harley-Davidson now at your doorstep

Considering the current restrictions imposed due to the lockdown, Harley-Davidson has decided to offer doorstep delivery of all of its newly purchased motorcycles. This includes its entire portfolio starting from the Street 750 to the CVO Limited. Customers can book the bike and complete all the necessary paperwork online. Deliveries, however, will only commence once the lockdown is lifted. It is also offering test rides closer to customers' homes & customers won't be charged if the destination is within 40km.
| | |
| --- | --- |
| | #Science |
Image source: techtimes.com
Parallel Universe 'Next to Ours'?
In a report by the Daily Star, a cosmic ray detection experiment conducted by several NASA scientists found particles that might be from outside our own universe. The group of experts was working with NASA's Antarctic Impulsive Transient Antenna (ANITA). They used a giant balloon to haul the device high above Antarctica, where there is cold, dry air, which provides the excellent condition to use it as there is little to no radio noise that could distort its findings. ANITA is an instrument that detects ultra-high energy cosmic-ray neutrinos. Team ANITA detected a tau neutrino or a heavier particle coming from "up" out of the Earth in 2016, which means that these particles are traveling back in time and could be evidence of a parallel universe. Peter Gorham, principal investigator of the ANITA.suggests that the particle changed into a different type before it passed through the Earth and then back again, which is the only way it could happen, but "not everyone was comfortable with the hypothesis."
On a parting note...

"The learning process continues until the day you die." ~Kirk Douglas
share with friends
By
Lemonop
· 529, 9th Main, Opp. club exit gate, Indiranagar, Bengaluru 560038