| | | | |
| --- | --- | --- | --- |
| | | Byte - The Bulletin | |
Interesting stuff, quick read
18th February 2020
| | |
| --- | --- |
| | See it to know it |
Tulsi Shyam - The Hills that Defy Gravity
Imagine if your car when left in free gear, starts rolling up a hill against the gravitational pull. Freaky, right? This strange phenomenon is indeed a reality at a road stretch near Tulsi Shyam in Amreli district, Gujarat. Click to see more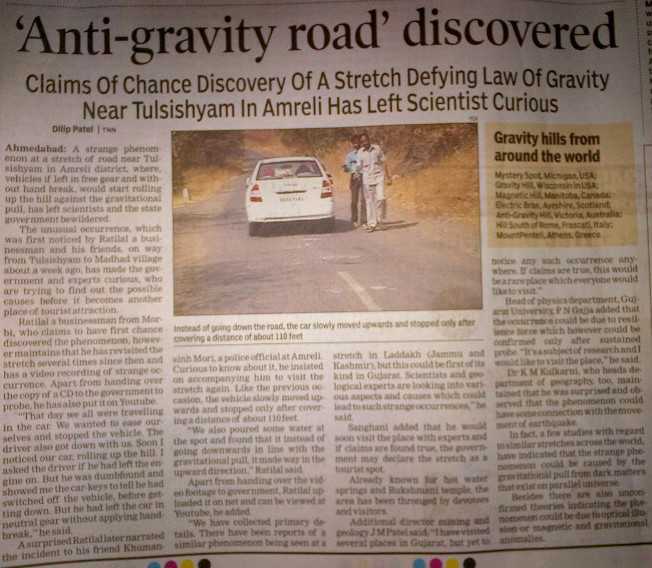 source: holidify.com/
| | |
| --- | --- |
| | Lemon bytes |
| | |
| --- | --- |
| | Dr.A.P.J. Abdul Kalam had visited Switzerland on May 26th 2005, and that day is nationally known as Science Day in Switzerland |
| | |
| --- | --- |
| | The longest place name on the planet is 85 letters long - "Taumatawhakatangihangakoauauotamateaturipukakapikimaungahoronukupokaiwhenuakitanatahu", learn to spell it by the time our next Byte is out! 😉 |
| | |
| --- | --- |
| | #Inspiring |
Image source: thebetterindia.com
The Tiny Village of Madhopatti is Called the 'Officer's Village of India'

A small village in the Jaunpur district of Uttar Pradesh, Madhopatti has created history by producing the most number of IAS officers. With about 75 households, it has given 47 officers to Indian administration.

It also holds the record for four siblings who have all cleared the exam.
| | |
| --- | --- |
| | #TrendingOnInternet |
Image source: oneindia.com
2 Indians ran Kambla races faster than Bolt
Kambala is an annual buffalo race held in the southwestern Indian state of Karnataka. Traditionally, it is sponsored by local Tuluva landlords and households in the coastal districts of Dakshina Kannada and Udupi of Karnataka and Kasaragod of Kerala, a region collectively known as Tulu Nadu.
The same race in which Srinivasa Gowda ran 100m in 9.55 s and Nishant Shetty covered in 9.51 s, Usain Bolt holds a world record of 9.58 s for the same distance on a running track.
On a parting note...

"The world is full of teachers but devoid of students." ~ Naval Ravikant
share with friends