| | | | |
| --- | --- | --- | --- |
| | | Byte - The Bulletin | |
Interesting stuff, quick read
01st Sep 2020
| | |
| --- | --- |
| | See it to know it |
World's fastest human computer: Neelakantha Bhanu Prakash
20 years old Neelakantha Bhanu Prakash Jonnalagadda from Hyderabad won the Mental Calculation World Championship, bagging India's first-ever gold at the Mind Sports Olympiad (MSO) that was held recently in London. A Mathematics (Honours) student from Delhi University's St Stephen's College, Bhanu holds the title of the world's 'fastest human calculator' for which he has four world records and 50 Limca Records to his name. At the MSO, he beat 29 competitors—some as old as 57— to clinch the gold. He held a 65 point-lead over Mohammad El Mir from Lebanon, the number two calculator who bagged silver. Neelakanta said that he wishes to create "VISION Math" labs- his startup and reach out to children to make them start loving maths.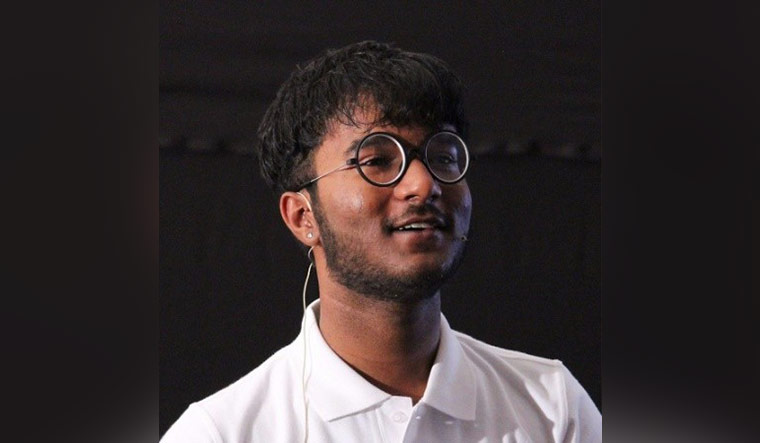 | | |
| --- | --- |
| | Lemon bytes |
| | |
| --- | --- |
| | Marie Curie's notebooks are still raioactive. Researchers hoping to view them, must sign a disclaimer. |
| | |
| --- | --- |
| | When three-letter airport codes became standard , airports that had been using two letters simple added an 'X'. |
| | |
| --- | --- |
| | #MentalHealth |
Mann Mela, a digital museum for your mental health

Sadam Hanjabam has made a quasi-graphic novel of his journey in self-acceptance, from rising out of a mental health crisis to establishing Ya_All , a youth and queer-led and focussed organisation in the North-eastern region of India. The illustrations are part of Mann Mela, one of India's first digital museums dedicated to sharing personal, autobiographical stories of mental health, from youth across India, in the age group of 18 to 35.
"We wanted to capture first-person narratives but by utilising new media formats to talk about it in a much more nuanced way.
That means using illustrations, film, interactive videos, VR and so on," says Pattie Gonsalves, project head at It's Ok To Talk and founder of Mann Mela.
Through sharing people's experiences, Mann Mela hopes to tackle common misconceptions around mental conditions, break stigma associated and encourage seeking help.
Alongside the stories, they also have learning resources, similarly illustrated in an easy-to-understand-and-share manner in both English and Hindi.
"It tells you that if they have recovered, you can too. That kind of solidarity encourages people to seek help," Pattie says.
| | |
| --- | --- |
| | #Scholarships |
$1,900 scholarships for 'doing nothing'
One university is offering students from around the world the opportunity to win a $1,900 scholarship for doing nothing at all. The unique scholarship program — called "Scholarships for Doing Nothing" — is offered by the HFBK University of Fine Arts in Hamburg, Germany.
The application opened on August 25, and submissions are accepted between now and September 15. Applicants are required to create a proposal based on this central question: "What action might I refrain from performing in order to prevent my life from having negative consequences for others?"
Friedrich von Borries, a design professor at HFBK, created the scholarship to challenge social perceptions of achievement and success.
To apply, students must submit answers to four questions: "What do you want not to do? How long do you want not to do it for? Why is it important not to do this particular thing? Why are you the right person not to do it?" The three winners of the scholarship will have their ideas featured in an exhibition at Hamburg's Museum of Art and Design called "The School of Inconsequentiality: Exercises for a Different Life" from November 5 until May 9, 2021.
On a parting note...

"For our development to be real, the poorest of our land must feel that they are part of the narrative of rising India." ~ Pranab Mukherjee
share with friends
By
Lemonop
· 529, 9th Main, Opp. club exit gate, Indiranagar, Bengaluru 560038